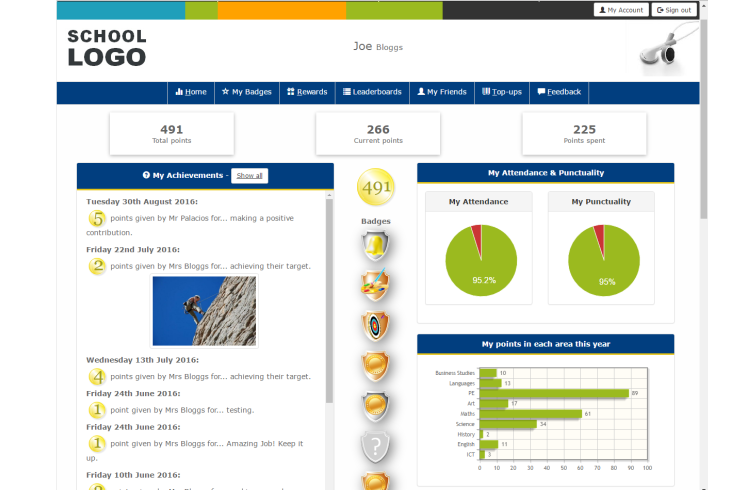 School Reward Systems: Pupil Reward Points
Our flagship Pupil Reward Points service provides school reward systems that are tailored to their setting.  Due to hundreds of possible configurations, teachers can decide how the system will best work in their setting.  As a result, schools can benefit from improved pupil well-being, behaviour, attendance and / or punctuality.
The system is available for primary and secondary schools with adaptations for special schools.  For example, schools for deaf children or those that specialize in Behavioural, Emotional and Social Difficulties.
Single sign-on, MIS integration and an intuitive design, based on teacher and student feedback, make this system both easy-to-use and powerful.  All major MIS software such as SIMS, iSAMS, Integris and Scholarpack are supported.  Schools using Office 365 or Google can benefit from single sign-on.
Find out more at PupilRewardPoints.co.uk or contact us