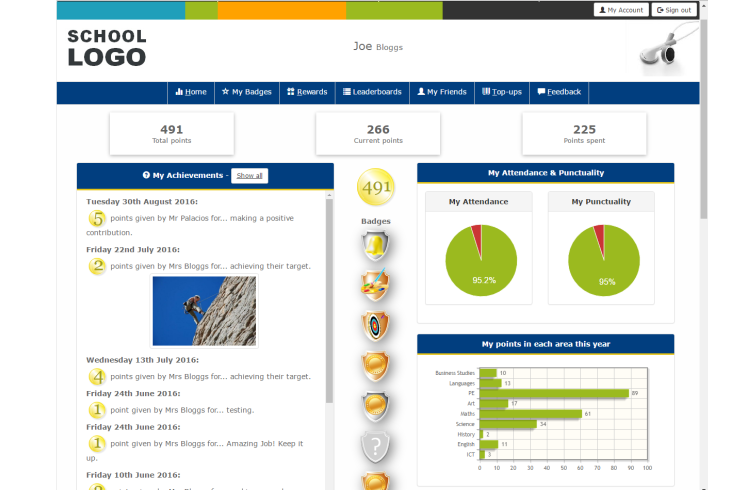 School Reward Systems
Our flagship Pupil Reward Points service provides school reward systems that are tailored to their setting.  Due to hundreds of possible configurations, teachers can decide how the system will best work in their setting.  As a result, schools can benefit from improved pupil well-being, behaviour, attendance and / or punctuality.
The system is available for primary and secondary schools with adaptations for special schools.  For example, schools for deaf children or those that specialize in Behavioural, Emotional and Social Difficulties.
Single sign-on, MIS integration and an intuitive design, based on teacher and student feedback, make this system both easy-to-use and powerful.  All major MIS software such as SIMS, iSAMS, Integris and Scholarpack are supported.  Schools using Office 365 or Google can benefit from single sign-on.
Character Building Impact Measurement Software
Develop students' attributes using our character building systems.  Thereby supporting a growth mindset in your school.
Students using our systems are encouraged to take part in more activities in and outside of school.  First of all, the system identifies students' strengths and areas for development by analyzing activities they have recorded.  As a result, the system can prompt students to attempt new activities to develop specific attributes.
This software teaches pupils that their basic abilities can be developed through hard work and dedication.  Pupils have the opportunity to set targets to improve their attributes and reflect on their progress over time.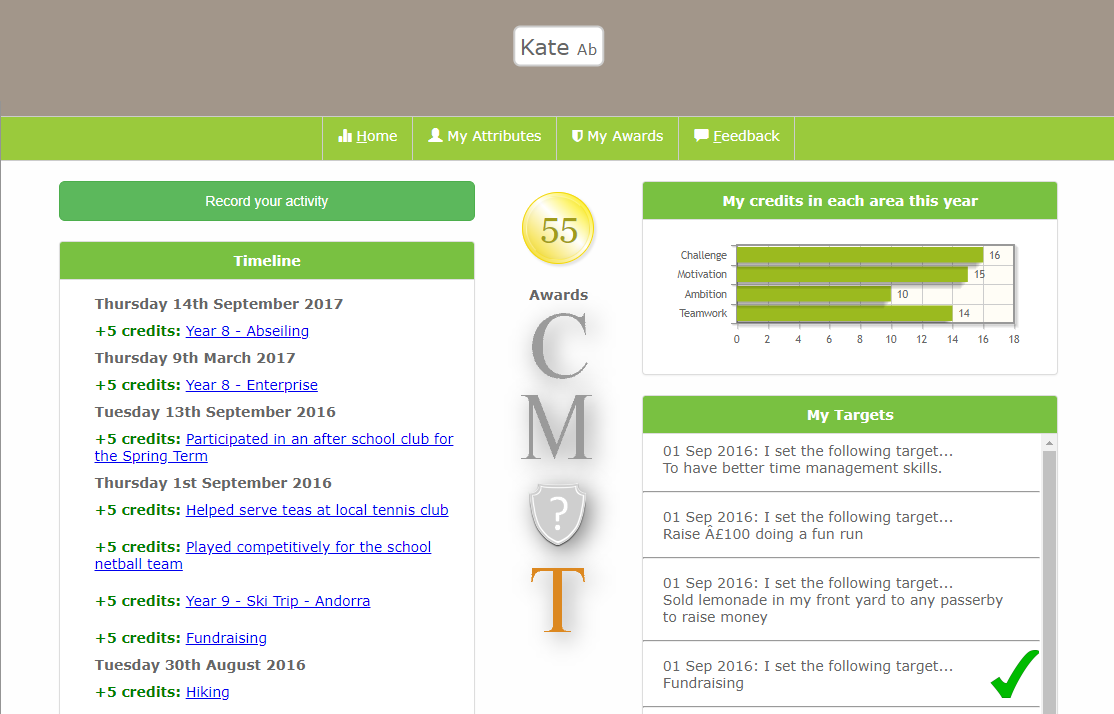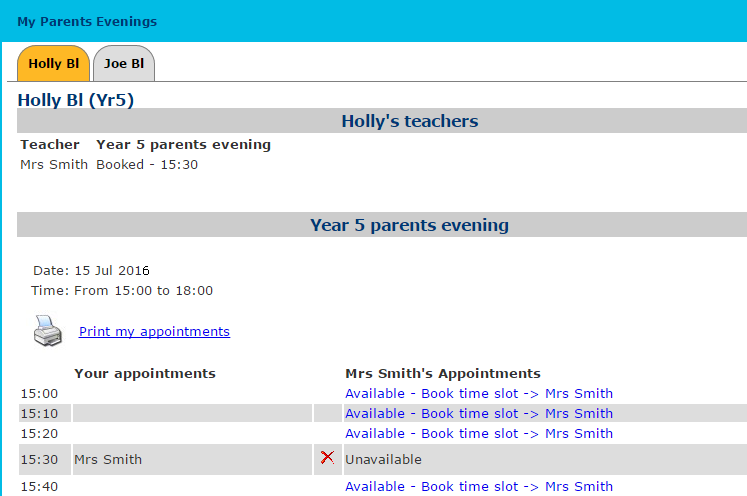 Parents Evening Booking Systems
These systems allow parents to book appointments directly with their child's teacher(s) via an easy-to-access online system. Staff can easily book and / or review appointments at any time.  In addition, staff can block out any times when they are not available.  We can set up parents evening booking systems for primary and secondary schools.
Children often have difficulty when trying to book an appointment between their parent and teacher. This may be due to the pupil's age, ability or memory. An electronic booking system removes this anxiety for the pupil and parent, and brings many additional advantages for the parent and school.  In particular, the system saves time and avoids any ambiguity.