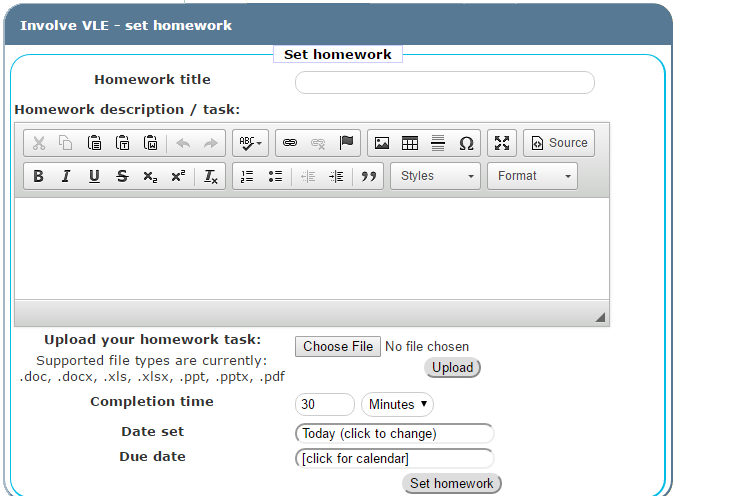 Learning Platforms – InvolveTM
Using InvolveTM, students can securely access information, resources and homework from any device at school or home.  Staff can simply update their class page, or upload homework, via our easy-to-use website.  In addition, parents can be given access to view their children's homework and documents such as reports and letters home.
For a seamless experience, InvolveTM integrates fully with our other services such as Pupil Reward Points.
Please contact us for more information.